Hair transplants have become a ray of hope for millions of people across the world who struggle with hair loss and pattern baldness. Thanks to technological advancements over the years, hair transplant surgeries have evolved considerably, paving the way for minimally invasive and more efficient transplant techniques.
The most popular and advanced hair transplant techniques available today are the Follicular Unit Extraction (FUE) and the Direct Hair Restoration (DHR). At Enhance Clinics, we are taking hair transplantations to a new level with the introduction of Micro Sapphire DHR – boosting the quality and success rate of hair transplants and making the recovery process easier, faster, and smoother for patients.
What is Micro Sapphire DHR?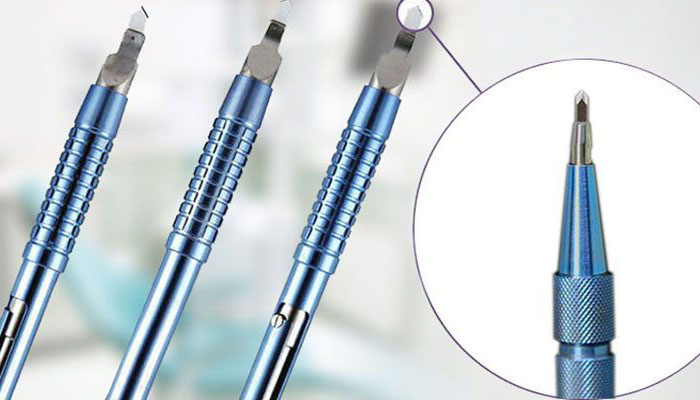 Enhance Clinics is introducing the latest and cutting-edge Micro Sapphire DHR, one of the most advanced and successful hair transplant techniques available today.
Micro Sapphire DHR is a modern and innovative hair transplant technique that offers the highest hair graft survival rate and a faster recovery compared to other methods. The procedure is conducted using blades made of sapphire – a durable, rare, and precious gemstone – to make incisions on the recipient site.
The Micro Sapphire DHR brings together the combined advantages of DHR and FUE procedures for the first time, presenting an advanced world-class technique that helps patients recover faster and minimizes scars and post-operative difficulties. The Micro FUE harvesting method allows for a large number of grafts to be extracted quickly, while the DHR implantation provides dense and natural-looking results.
The sapphire tools allow for smaller incisions, quick healing, less damage to hair roots, less pain, and a high degree of precision. Micro Sapphire DHR can also be used for eyebrow, moustache, and beard hair transplantations.
What are the Sapphire Blades used for?
During a hair transplant procedure, creating incisions and opening up the channels on the recipient area is critical to the success of your transplant. These channels have to be created keeping the angle, density, and direction of hair growth in mind. The Sapphire Blades are revolutionary blades used for opening channels and making incisions on the recipient site during your hair transplant.
Made with synthetic sapphire crystals, these blades are a hundred times stronger than standard steel blades and retain their sharpness for a long time. They have a special design that is used to make perfect V-shaped incisions for implanting hair follicles at the correct angles. By helping create smaller channels, sapphire blades offer a much denser transplant and cause less tissue damage.
These blades are known for their high precision, durability, and antibacterial properties. By using sapphire blades in Micro Sapphire DHR hair transplant procedures, the surgeons at Enhance Clinics are capable of delivering the most natural-looking results.
Stages of Micro Sapphire DHR
The Micro Sapphire DHR transplant process consists of 3 main stages – Extraction, Creation of Incisions/Channels, and Implantation.
Step 1 – Extraction:
Once anaesthesia comes into effect, the surgeon begins carefully extracting individual hair follicles from the donor area one by one using advanced micromotors and micro punching tools. Due to micromotors, a large number of follicular grafts can be extracted in a shorter amount of time.
Step 2 – Sapphire Microblade Incisions:
Once the grafts are extracted, the hair transplant surgeon will use sapphire-tip micro blades to open up channels for implantation. These incisions are made in the desired angle, direction, and spacing to ensure that results look dense and natural.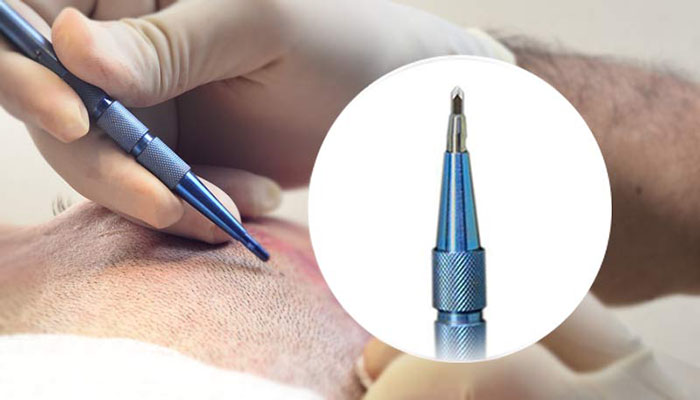 Sapphire blades can make perfect V-shaped incisions for transplants. The utilization of sapphire blades reduces the risk of tissue damage and trauma and makes the healing process faster.
Step 3 – DHR Implantation:
After the recipient site is ready, the surgeon starts implanting the hair follicles into the micro incisions using the DHR Implanter Tool. With the advanced DHR Implanter, the hair follicles remain fully protected and can be implanted with greater accuracy.
Once the grafts are transplanted, the natural hair growth cycle begins. You can expect to see the final results around 12 to 18 months after your Micro Sapphire DHR procedure.
Advantages of Micro Sapphire DHR Hair Transplant with Enhance Clinics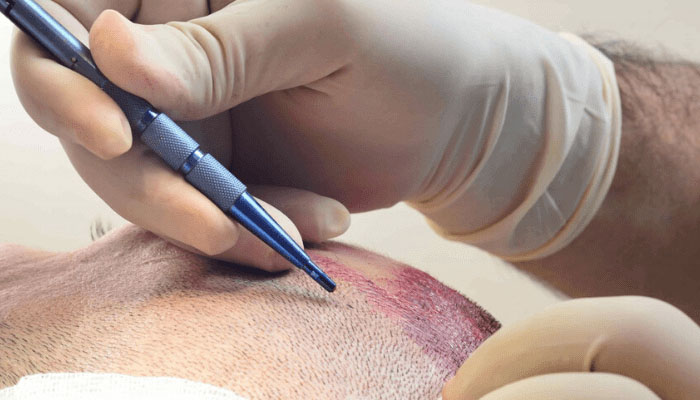 The new and advanced Micro Sapphire DHR transplant offers plenty of benefits compared to other methods.
Precise Micro-incisions: The micro-incisions made by the V-shaped sapphire blade are much finer and very precise. The hard and smooth sapphire surface helps create perfect microchannels that do not damage the grafts during implantation.
Accelerated Healing: Since the incisions created by the sapphire blades are smaller, healing is considerably faster, and the skin retains its smooth appearance. Tissues and wounds recover 20% faster with Micro Sapphire DHR.
Minimal Tissue Damage and Less Scarring: The channels created using sapphire blades are sharp and precise. There is significantly less trauma, the risk of tissue damage is minimal, and there is virtually no visible scarring. Due to low scab formation, pain and discomfort are also minimal, and the chances of complications or infections are lower.
Protection of Hair Grafts: The channels created by the sapphire blades are of the same size and length as your hair follicles. This ensures that the hair grafts are secured and protected. They will not become loose, change direction, be dislodged, or fall off.
Complete Safety: As sapphire blades are not metal, they are a suitable choice for patients with metal allergies. Moreover, they have a smooth surface and possess antibacterial properties, bringing down the risk of infection.
Dense Hair: A major advantage of Micro Sapphire DHR with Enhance Clinics is that the procedure will give you thick and dense hair growth. Sapphire blades can open smaller channels, which helps in the closer implantation of grafts. This creates an even distribution pattern of hair growth, offering 30% higher density than other methods.
Natural Hairline: The Micro Sapphire DHR Hair Transplant uses sapphire blades that can create precise incisions and allow for high-density implantation. There is a 99% success rate of graft survival. This ensures a natural hairline design and satisfying results.
Get the Best Micro Sapphire DHR Hair Transplant at Enhance Clinics
The Micro Sapphire DHR hair transplant at Enhance Clinics is a safe, modern, and highly effective treatment that can help you regain your hair and confidence back. Thanks to best-in-class sapphire blades, the technique causes the least damage to your scalp and hair grafts and ensures natural results and a speedy recovery.
At Enhance Clinics, we have well-qualified and experienced hair transplant surgeons who are highly skilled at Micro Sapphire DHR procedures. Our hair transplant doctors can correctly diagnose your hair loss issue and offer a personalized treatment plan to help you regain your hair. The all-new Micro Sapphire DHR technique offers natural, dense, and aesthetically pleasing results.
As the best hair transplant clinic in India, Enhance Clinics is committed to providing you with the most satisfying and high-quality results.
If you are facing hair loss and would like to know more about Micro Sapphire DHR or other treatment options, get in touch with Enhance Clinics. Call us on our helpline at +91-99100-25626.